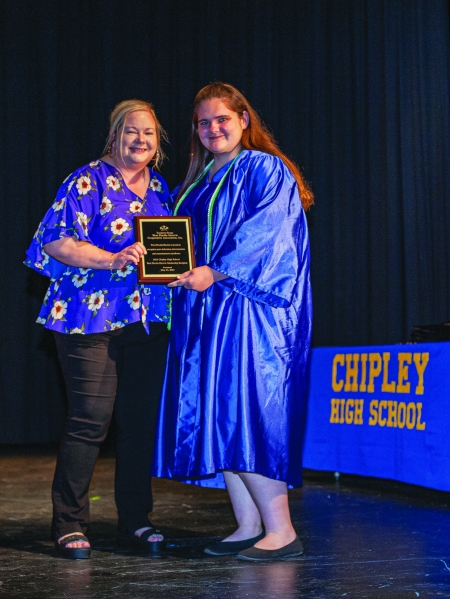 Giving back to our communities - helping students achieve their goals


Commitment to community is one of the basic foundations on which West Florida Electric Cooperative (WFEC) stands. To support the educational goals of the students in the communities it serves, WFEC will sponsor a $1,000 educational scholarship to one eligible 2024 graduating student at each high school within the cooperative's four-county service area. A scholarship will also be available to home-schooled students who wish to continue their education. These scholarships are for study at post-secondary or vocational/technical institutions.
Applications are available from any WFEC office, high school guidance counselors or online.
Deadline to apply:
March 22, 2024 by 5 PM

Eligibility:
Parents or guardians must be members of West Florida Electric Cooperative living on the cooperative's electric distribution lines.

Applicants must be a 2024 graduate from a school located within the cooperative's four-county service area.

Recipients will be selected by a committee of judges.
General Information:
Thirteen (13) $1,000 scholarships (one to a graduating student from each high school in the co-op's service area) will be awarded annually.

Winners will receive notification of their award in April or May 2024.

All checks will be made payable to the college, university or vocational/technical school.
Instructions:
Complete the application.

Write a 500-1,000 word essay on the topic, "What makes cooperatives different from other types of utilities?"

Incomplete, late or misdirected applications will not be considered. In your essay, do not include any indication of who you are, where you live or where you attend school. Any such reference will immediately disqualify you. Also, do not include your name anywhere on your essay. This includes headers, footers, and page numbers.